Album cover of the first two versions: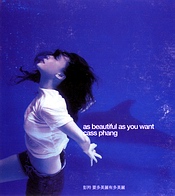 Album cover of the new version: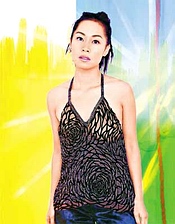 Song List & Lyrics (Chinese)
Cass Albums: As Beautiful As You Want
Published on 21st August 2000, by Sony Music

There are three packaging versions of this album: the first version contains a batch of gifts and coupons; the second version is a typical normal version; the third version is a new version, with new album cover and album photos. The CD itself is in CD-Extra format. When you put it into a PC, you can read Cass's simple profile and download the screensaver and wallpapers designed by Sony Music.

For more information about this album and the awards won by its songs please refer to Cass Profile - Albums and Songs section.
Netscape 4.x (or earlier versions) users PLEASE NOTE: As your browser doesn't support the IFRAME sub-window feature, when you click on the links on the left, the browser will open up a new window for display instead. We recommend Internet Explorer or Netscape 6.x / 7.x for the best performance in displaying this page. Sorry for the inconvenience caused.
---
Albums Index | PhangLing.com Services: URL Redirection | Apply POP3 / Webmail | Cass House Online Contacts Page
---
© PhangLing.com, 2002 All rights reserved. Please read our Privacy Policy.